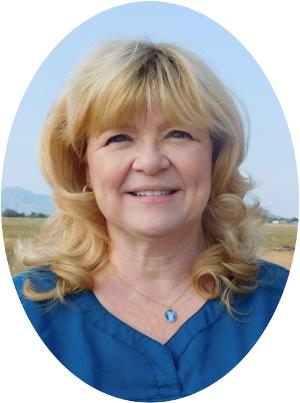 Hygienist – Pam
Hello, my name is Pam. I am delighted to be part of the team at Chino Valley Family Dental. I have been in the dental field for over 20 years. First as an Assistant and later earning a Bachelor of Science degree in Dental Hygiene NAU 1999. I became laser certified in 2008 at AT Still University. In 2015 I graduated from Grand Canyon University with a Masters Degree.
I strongly feel that it's important not only to stay current with the most recent and best treatments, but to see the patient as a person with individual needs. I want patients to feel comfortable and interact with them without judgment. It's very rewarding to see improvement in our patients' oral health.
---
Front Office Coordinator – Britt
Hi, my name is Britt. I have been in the dental field for over 23 years as a Chairside/Surgical Assistant and currently a Front Office Coordinator. My education includes an Associate of Applied Science from the University of Alaska-Anchorage, Certified Dental Assistant, Dental Radiology Certification and National EMT certificate. My interests outside of work include spending time with my family outdoors camping, hiking, hunting, and quad riding.
I especially enjoy the daily interaction with our patients here at Chino Valley Family Dental. We take pride in making sure our patients feel comfortable and at ease by developing relationships with each patient. Dr. Randall is fantastic to work with and always provides the highest level of professional and gentle dental treatment available to his patients.
---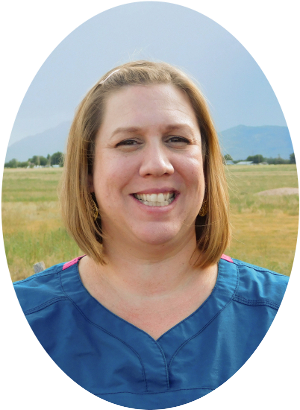 Assistant – Heidi
Hello there! I'm Heidi. I like working in the dental field and getting to know all our patients. It's fun to see smiles transformed and to be a part of it. This is a great office with a relaxed home town feel. Dr. Randall is very good with his patients. I'm glad to be a part of this office.
---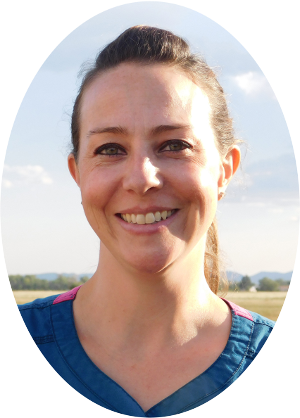 Assistant – Kathleen
Hello, my name is Kathleen. I'm originally from California and received my Registered Dental Assistant certification there. I've been in the dental field since 2009 and have goals to continue advancing in the dental field. I have two daughters and a wonderful boyfriend; we have four dogs all together. I love being a Dental Assistant and helping to create beautiful smiles for patients to gain more confidence. I am so happy to be working with Dr. Randall and all of the staff. Our patients make my day and I love seeing the results of their treatment.