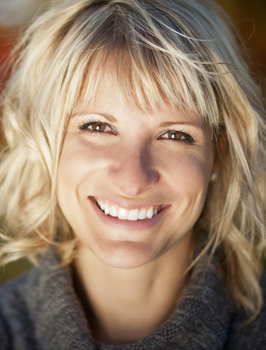 Sit back and relax while cosmetic dental professional Dr. Randall takes your beautiful smile to a whole new level. Our quality cosmetic services can open up professional opportunities, increase your love of socialization, and permanently improve your self-esteem.
Because of all of the recent advancements in dental technology, achieving a movie star smile has become simple and affordable. You can learn more about some of our patients' favorite cosmetic services below!
Porcelain Veneers
Porcelain veneers are thin tooth covers that look and feel completely natural. These covers will disguise dental damage, discoloration, or breakage.
Our sturdy porcelain veneers reflect the light just like real teeth. Everyone around you will be in awe of your perfectly even and white smile.
Teeth Whitening
You can restore the brightness of your pearly whites with our take-home teeth whitening trays. You can light up the room with your beautiful smile without undergoing an in-office procedure.
You can whiten your teeth while walking the dog, making phone calls, or relaxing on the couch. Our professional take-home formula will remove the surface stains from your teeth to make them several shades lighter.
Invisalign
Are your crooked teeth ruining your overall look? If you don't like the smile you see in the mirror, you can easily increase your confidence with Invisalign.
Invisalign clear braces are low-maintenance and comfortable to wear. As an added bonus, no one will even notice that you are wearing orthodontics! These clear aligners are difficult to detect and will not affect your daily look.
The first step in your total smile makeover is seeing Dr. Nick Randall for a free cosmetic consultation. Once you two discuss your smile goals, he will guide you towards a stunning new smile! Call us today at Chino Valley Family Dental to schedule your appointment.